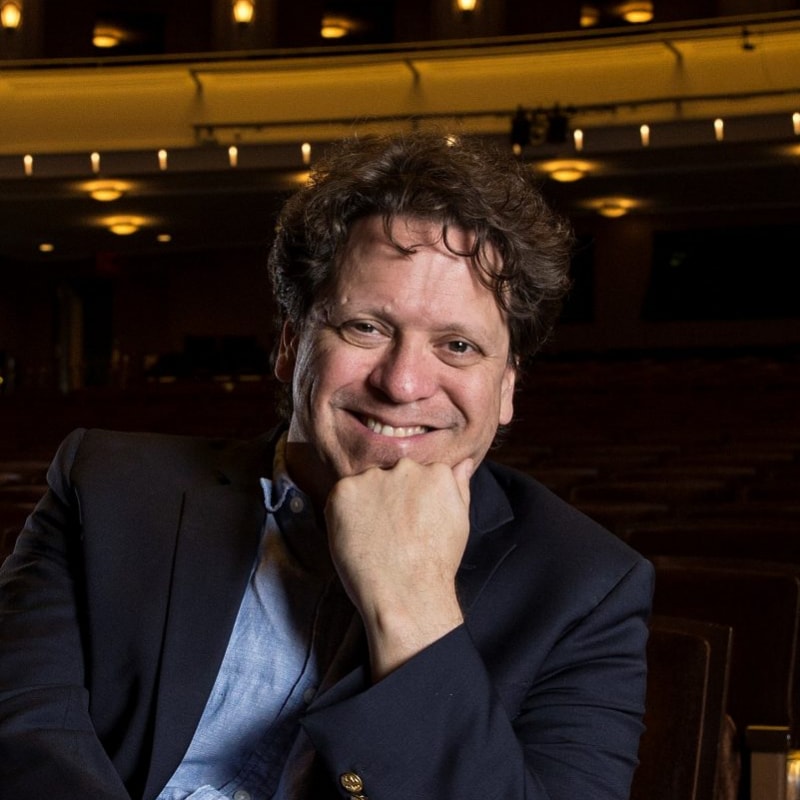 Donato Cabrera celebrates his seventh season as the Music Director of the Las Vegas Philharmonic, which coincides with the orchestra's 22nd anniversary. Cabrera's programming embraces the celebrated symphonic repertoire in addition to music by acclaimed living composers, demonstrating his commitment to keeping the art form relevant and vital. Under his baton, the Las Vegas Philharmonic has expanded their musical offerings to include a Spotlight Concert series, which showcases the musicians of the Las Vegas Philharmonic in intimate chamber music performances. Cabrera has also worked with the organization to shape and expand the Youth Concert Series, a cornerstone of the Philharmonic's mission to educate future musicians and foster a sense of music appreciation among the youth in the community. Having spent the first ten years of his life in Las Vegas, Cabrera's return to lead the orchestra in our 2014-15 season was an unexpected homecoming.
Cabrera is also Music Director for the California Symphony in Walnut Creek. He served as the Resident Conductor of the San Francisco Symphony and the Wattis Foundation Music Director of the San Francisco Symphony Youth Orchestra from 2009−2016. Cabrera is one of only a handful of conductors in history who has conducted performances with the San Francisco Symphony, San Francisco Opera, and the San Francisco Ballet.
Cabrera was recognized by the Consulate-General of Mexico in San Francisco as a Luminary of the Friends of Mexico Honorary Committee, for his contributions to promoting and developing the presence of the Mexican community.
Awards and fellowships include a Herbert von Karajan Conducting Fellowship at the Salzburg Festival and conducting the Nashville Symphony in the League of American Orchestra's prestigious Bruno Walter National Conductor Preview.
Acclaim:
"Tall and energetic, he's a passionate, heart-on-the-sleeve conductor, with eclectic musical tastes and a wealth of experience." – San Jose Mercury News
"Cabrera's conducting – beautiful, accurate and attentive – steers this wonderful mechanism with authority." – instArt
"Cabrera delivered thunderous energy." – Bachtrack
"Cabrera cuts a commanding figure on the podium but his conducting style is not overbearing. It's apparent the players like him." – Las Vegas Review Journal
"With precise direction, conductor Donato Cabrera drew a taut, highly responsive performance eliciting rich, luminous tone from the ensemble." – Chicago Classical Review
"His fluid, energetic podium style continues to yield forceful results [bringing] the orchestra together with strength and cohesion." – San Jose Mercury News