Introducing our first Artist In Residence
Joshua Roman
Please welcome critically acclaimed cellist and artistic visionary, Joshua Roman.
Continuing the mission to enrich lives through music, culture and education, the Las Vegas Philharmonic establishes its first artist in residence program with the 2021-22 season.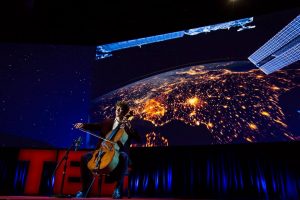 Roman began playing the cello at age three on a quarter-size instrument, and gave his first public recital at age ten. He studied at the Cleveland Institute of Music before winning the position of principal cello at the Seattle Symphony at age 22. Two years later, he decided to embark on a solo career, performing with the San Francisco Symphony, Los Angeles Philharmonic, and New World Symphony to name a few.