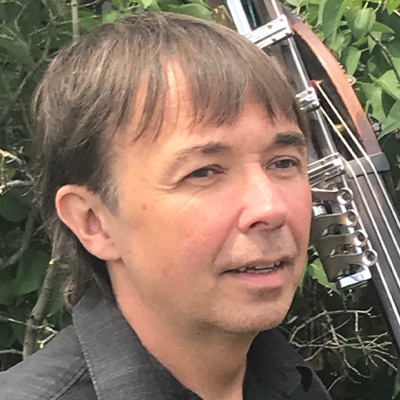 Originally from Chicago, Paul has been a member of the Las Vegas Philharmonic since 2000. Paul is also an active freelance musician who's credits include among others The Phantom of the Opera, Andrea Bocelli, Placido Domingo, Mama Mia, Spamalot, Avenue Q and a Canadian tour of Miss Saigon.
In addition to performing Paul is also an educator. He is the Adjunct Professor of Double Bass at the University of Nevada-Las Vegas as well a double bass coach with the Clark County School District, working with both the middle and high school levels. Paul also maintains a private teaching studio.
Paul received a Bachelor of Music degree in Performance from the University of Northern Colorado (Greeley) where he studied double bass with James Vaughn. Other teachers include Christopher Hanulik (Los Angeles Philharmonic) and Thomas Lederer (Dallas Symphony).
In his leisure time Paul enjoys among other things hiking, gym time, meditation and is a big fan of sports.