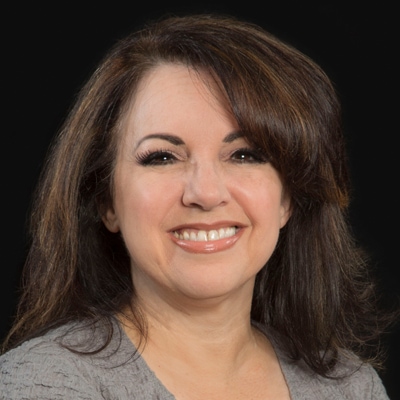 Lisa Ratigan, a native of Las Vegas, Nevada is an accomplished Musician on both Violin and Viola. She has seen Las Vegas grow over the years from the time there were no Orchestras in the schools to now where there are Orchestras in almost every school. Her mother, Caroll Berns-Wixom (owner of Berns Suzuki Studio) was a Professional Violinist as well as her Grandfather. She started lessons with her mother at age 12. She had already played Piano, and Flute by this time. She went on to study with Bela Urban, and then Barton Gray who was Concert Master of the Denver Symphony. She also studied with Kathleen Hamil, and Russ Cantor.
Lisa was awarded a full scholarship to Arizona State University where she received her Bachelor of Music degree in Violin Performance. At ASU, she studied with Dr. Phyllis Skoldberg and Dr. Frank Spinosa, on Violin as well as Dr. William Magers on Viola. While at ASU, she was also a member of the Honors quartet, and also participated in the Lyric Opera Theater for four years. She was a contracted player with the Biltmore Strings performing 2 shows nightly at the Biltmore Hotel in Scottsdale, Arizona. She was also granted a full Scholarship by audition to the Congress of Strings programs in 1978, in Seattle, Washington, and again in 1982 in Cincinnati, Ohio. While in Cinncinati, she got the opportunity to play under the baton of the esteemed James DePreist as well as got to study Violin with Zvi Zeitlin. She was awarded by audition to attend the prestigious Music Academy of the West on Viola where she got to study with Milton Thomas as well as received Chamber Music coaching with Gabor Reijto. (Her mother also studied Chamber music with Mr. Reijto when she was at USC.)
She also played with the Palace Strings on Viola, at Caesars Palace, as well as for the Andre Agassi Foundation for stars such as: Celine Dion, Luther Vandross, Boys II Men, Lionel Richie, Led Zeppelin, and Gloria Estefan. She has performed in show bands for Tony Bennett, Al Martino, Smokey Robinson, Frank Sinatra Jr., Julio Iglesias, Dionne Warwick, Burt Baccarach, and Natalie Cole. She also got to play for the Billboard Awards show with Justin Timberlake on Viola. She has recorded with the Chic Band on their first CD titled Complete Me. She performs on an electric 5 string as well.
While with the Las Vegas Philharmonic, she has played for Clint Holmes, Pavarotti, Andrea Boccelli, Vanessa Williams. She also plays weddings, banquets, V.I.P. events, as well as Classical Chamber Ensembles.
Lisa teaches Violin and Viola and has several students that participate in the Las Vegas Youth Orchestras which is by audition only. Her students are encouraged to attend Violafest and the Solo and Ensemble Festival each year and have gained knowledge and performing experience by doing so. Lisa was a coach for the Las Vegas Youth Orchestras from 2007-2009. She is also a member of the Music Teachers National Association (MTNA), the Las Vegas Music Teachers Association (LVMTA) and the American String Teachers Association (ASTA) and served a term as Secretary for the Las Vegas chapter of that organization.
Lisa has been a contracted member of the Las Vegas Philharmonic since 2002, and has been tenured since 2004. She is currently the Upper Strings Coach at Clark High School, and volunteers at several of the Middle schools that feed into Clark.
She has two beautiful daughters who are also very involved in Music as well as Cheer. One plays Violin the other plays Flute.
Lisa plays a 1764 Agustin Chappuy Violin, and a 1987 Salvatore Caristo Viola named Gabrial.