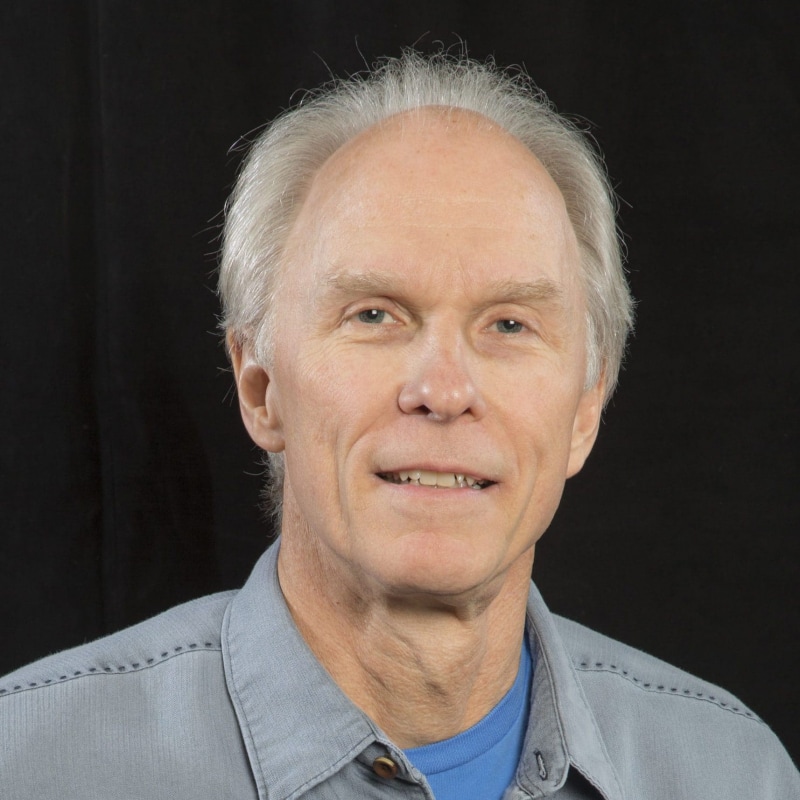 Karl studied at Indiana University, graduating with degrees in Music Education and a Masters High Distinction in both Viola and Strings. His instrumental teachers included former Concertmasters and Principal players of many great orchestras: the NBC Symphony and Beaux Arts Trio, the Warsaw Philharmonic, the Chicago Symphony, the Fine Arts Quartet, the Cleveland Symphony and the Baltimore Symphony.
As an original assistant principal violist with the Las Vegas Philharmonic and the predecessor ensembles, the Nevada Symphony, the Las Vegas Symphony, Karl was also a long time member of the Nevada Chamber Symphony. Karl also really enjoys teaching private lessons to students of all ages.
In addition, Karl has taught secondary level orchestra in Indiana and, since 1982, in the Las Vegas Clark County School District. In 87-88 he enjoyed the opportunity of directing the orchestra program at the renowned Punahou School in Hawaii. As a former director in the CCSD youth orchestra program, 1989-2006, Karl led the senior ensemble, the Las Vegas Youth Philharmonic, while the organization grew to four orchestras. In his fourteen years as co-orchestra director at the Las Vegas Academy of the Arts (he is now retired), he was inspired by the school's excellent students and faculty. The Las Vegas Academy of the Arts' department of music is the recipient of 12 National Grammy Awards starting prior to and during his tenure at LVA. He was selected Nevada ASTA Orchestra Teacher of the Year in 2006 and in 2011, received the Nevada ASTA Steve Maytan "Service to Music Education Award".
'Back in the day' he played in various showroom orchestras performing with entertainers; Frank Sinatra, Sammy Davis Jr, Natalie Cole and many others.
He met his wife, Robin, in the orchestra teachers' 1st meeting of the school year in 1982. They married within the year, and are still married and making music together.
A special reward in his life is being a father to his children James and Heather. James is a minister and violinist, and he and his wife recently welcomed Karl and Robin's first grandchild. His daughter, Heather, is a Nike Headquarters product analyst. For Karl, sharing faith, family, and friendships over these many years has been foundation for inspirational performances with tremendous local musicians along with the fortune of teaching remarkable students each year.