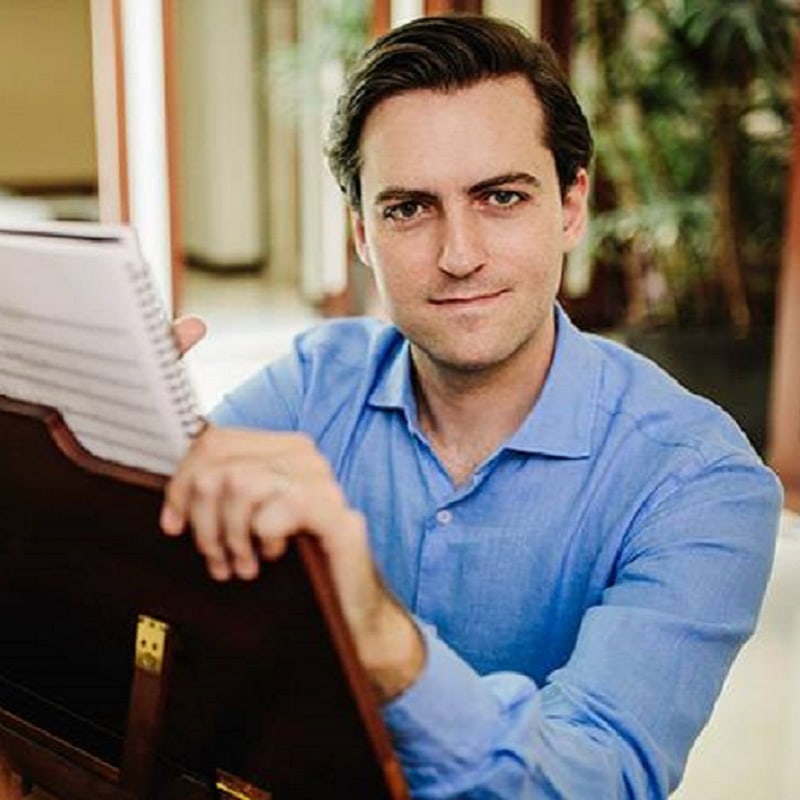 Juan Pablo Contreras (b. 1987, Guadalajara, Mexico) is a Latin GRAMMY®-nominated composer who combines Western classical and Mexican folk music in a single soundscape. His works have been performed by 30 major orchestras in the United States, Mexico, Slovakia, Colombia, Argentina, and Venezuela. Contreras is celebrated as the first Mexican composer to sign a record deal with Universal Music, serve as Sound Investment Composer with Los Angeles Chamber Orchestra, and win the BMI William Schuman Prize.
In the 2021-22 season, his award-winning work "Mariachitlán" will debut at Walt Disney Concert Hall and Carnegie Hall, with Los Angeles Chamber Orchestra and the National Youth Orchestra of the USA. Contreras will also premiere a new orchestral work co-commissioned by Las Vegas Philharmonic, California Symphony, Louisiana Philharmonic, Tucson Symphony Orchestra, Fresno Philharmonic, and Richmond Symphony, in partnership with New Music USA's Amplifying Voices Program.
Contreras has received commissions from the Jalisco Philharmonic Orchestra, Los Angeles Chamber Orchestra, The Riverside Choir, Carlos Prieto, and the Onix Ensamble. He has won awards including the Presser Music Award, the Jalisco Orchestral Composition Prize, the Brian Israel Prize, the Pi Kappa Lambda Award, the Arturo Márquez Composition Contest, the ASCAP Morton Gould Young Composer Award, the Dutch Harp Composition Contest, the Nicolas Flagello Award, and the Young Artist Fellowship of Mexico's National Fund for Culture and the Arts.
He holds degrees in composition from the University of Southern California (DMA), the Manhattan School of Music (MM), and the California Institute of the Arts (BFA).