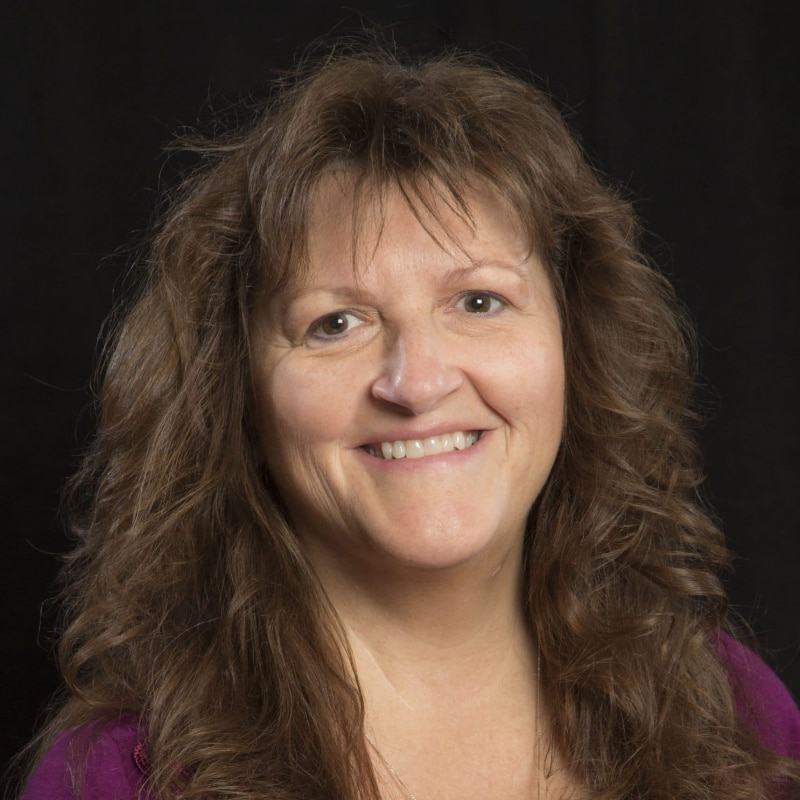 Hope Bowden began her musical journey at the age of five, on the violin. She was the concertmaster of her school orchestras from sixth grade until her fourth year of college, when she switched to viola. As a teenager, Hope played with the Burbank-San Fernando Valley Youth Orchestras in California. During this time, she studied with Mrs. Bonita Coodley and then Mr. Joachim Chassman of the Los Angeles Philharmonic. She also studied in France for one year with Mademoiselle Robin of the Tours Conservatory of Music. Most of Hope's summers were spent at music camps such as the Utah State Summer Music Festival, Snowbird Summer Music Festival, and the National Music Camp at Interlochen, Michigan.
Full music scholarships paid Hope's way to a Bachelor's Degree in Elementary Education from the University of Utah. On the way, she performed violin solos as the concertmaster at Los Angeles Valley College in CA and then Southern Utah State College in Cedar City. She switched to viola while at the University of Utah and was the violist for the University Honors String Quartet and a member of the Mormon Youth Symphony. During this era, Hope studied with Mr. Varujan Kojian, then conductor of the Utah Symphony followed by Mr. Mikhail Boguslavsky of the Utah Symphony. She and her friends formed the Zephyr String Quartet and officially became professional musicians. Hope then performed with the Promised Valley Playhouse, Pioneer Memorial Theater, Triad Theater, City Rep Orchestra, Utah Chamber Orchestra, Ballet West, Boise Philharmonic Orchestra, and Grand Junction Symphony Orchestra.
Upon moving to Las Vegas in 1990, Hope began playing with the Nevada Symphony Orchestra, the Nevada Chamber Symphony, the Nevada Opera Theater Orchestra, weddings & conventions, and for shows & performers on the strip. She earned her Masters Degree from UNLV in Educational Psychology and has been a school counselor at Rancho High School since 2002, after teaching orchestra for a year at Bridger Middle School.
Hope is the proud mother of four daughters, three of whom played violin and one who played cello until high school. They studied with Shakeh Ghoukasiann, Robin Reinarz and Sharon Street-Caldwell of the Las Vegas Philharmonic, as well as with Shelley Burger. The youngest switched to flute in middle school and now plays in the University of Utah bands. Hope also has a grandson who loves to play…except his instrument of choice is the PlayStation or iPhone games. When Hope has time to relax, she loves to curl up with a good book, or go camping, or watch movies.