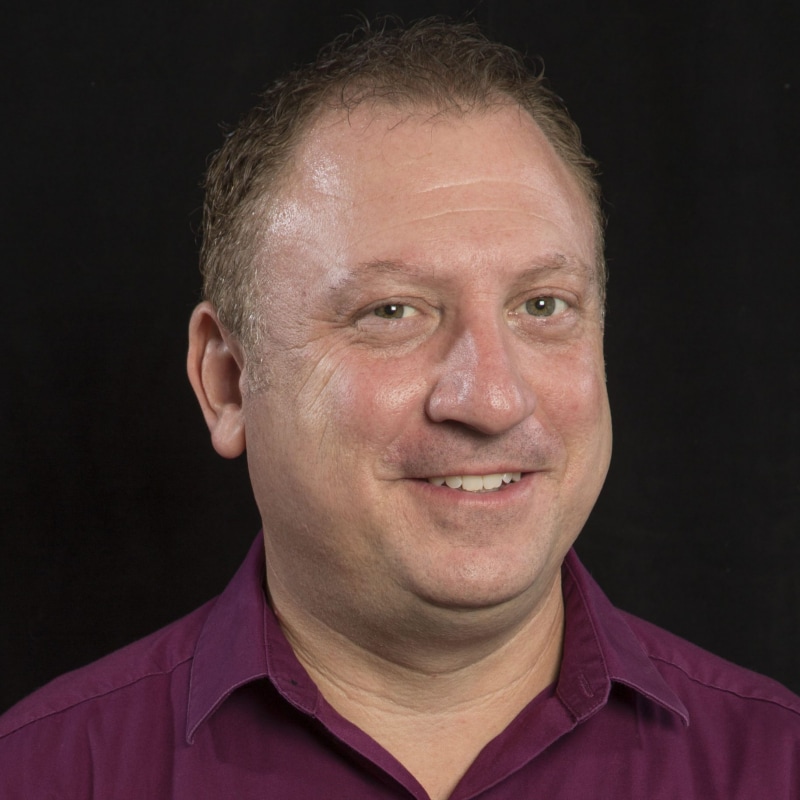 Geoff Neuman studied at the University of Nevada, Las Vegas where he received both his Bachelors and Masters Degrees (in Music Education). He is known as a versatile bassist as he plays both electric and string bass in classical, rock, jazz and other music situations. He has been a member of the Las Vegas Philharmonic string bass section since the orchestra's inception in 1998.
Neuman also performs in the Outside In Jazz Trio. They have recorded 2 CD's live at Osaka Japanese Bistro (in Henderson, NV) where they perform each week. He has also had the opportunity to perform with various artists ranging from Jennifer Hudson, George Benson, Elton John, Joe Williams, Michel Le Grand and Eric Marienthal to Celine Dion, Andrea Bocelli and Luciano Pavarotti and many more. He has performed at major venues such as Carnegie Hall, The Village Vanguard, Jazz @ Lincoln Center and the Kennedy Center, MGM Grand Garden Arena, Mandalay Bay Events Center and more. Neuman has also performed as a substitute musician on various production shows in Las Vegas including Lion King, The Producers, Mamma Mia, Forever Plaid and more.
In addition to performing, Neuman is a conductor/music director and educator. He was the orchestra director at Green Valley High School in Henderson, Nevada from 1998 to 2010 and Music Director of the Las Vegas Youth Symphony from 2003 to 2010. In April of 2006, The Green Valley High School Symphony Orchestra performed at Carnegie Hall under Neuman's direction. Green Valley High School was named the National GRAMMY Signature School for the 2000-2001. Geoff has also taken his students on tours to Rome, Italy, Edinburgh, Scotland and various locations around the United States to perform.
Neuman is currently the Instructor of Instrumental Music at The Alexander Dawson School in Las Vegas and a part-time professor of music at the College of Southern Nevada.