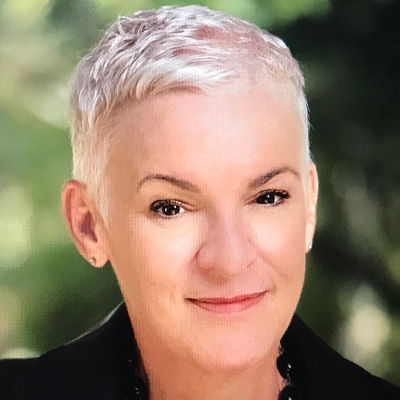 Beth Lano, associate principal French horn, was educated at Ball State University and Indiana University, with occasional trips to Northwestern University and the University of Michigan to augment her private studies. A student of Philip Farkas, Dale Clevenger, Louis Stout and Fred Ehnes, Beth began her career at the age of 17 as a traveling and recording musician. She has performed with the Indianapolis Symphony, the Atlanta Symphony, the Omaha Symphony and "Opera Omaha", the Fort Wayne Philharmonic and the Grand Rapids Symphony.
After moving to Las Vegas in 1982, Beth spent five years in the traveling orchestra backing Wayne Newton, followed by a two-year stint in the orchestra for Bally's "Jubilee!" show, where she was also assistant conductor. In 1986, she began playing with Frank Sinatra, and toured with both his East and West coast orchestras. She also toured with Ann-Margret and Johnny Mathis.
In 1989, Beth became Director of Public Relations for the Musicians Union of Las Vegas during a serious labor dispute. Due to her efforts, an estimated $1 million in local, national and international press was garnered for that organization in just eight months' time.
Beth continued to freelance in music and public relations throughout the 1990s, and during this time became an award-winning voice-actress. She continues to work in this field, and can be heard on television and radio worldwide. She also became a morning radio DJ, hosting a daily lifestyle/entertainment show on KQOL-FM, then on KSTJ-FM; and a nightly show on KJUL-FM. Beth was nominated for a regional Emmy award in 2000 for "Outstanding Achievement" as an actress for an on-camera spot in which she performed for KLAS-TV. In 2003, Beth was featured as herself (in her persona as a DJ) in a six-part miniseries for the BBC titled "Casino".
In 2007, Beth joined The Firm Public Relations as a senior public relations specialist, while performing at night as solo horn in "Monty Python's Spamalot" at Wynn Las Vegas. She left The Firm in early 2008.
Beth appears on several critically-acclaimed jazz recordings, most notably Carl Saunders' "Eclecticism", Harry Skoler's "A Work of Heart", and Paul Broadnax' "Here's to Joe", a tribute to Las Vegas jazz legend Joe Williams.
Beth is currently principal French horn in "Phantom: The Las Vegas Spectacular"; an announcer at KNPR-FM; teaching on the adjunct faculties of the University of Nevada, Las Vegas and the College of Southern Nevada; and working as a voice actress. She lives in South Las Vegas, and in her free time (when there is any) Beth enjoys writing, working out, reading and traveling.