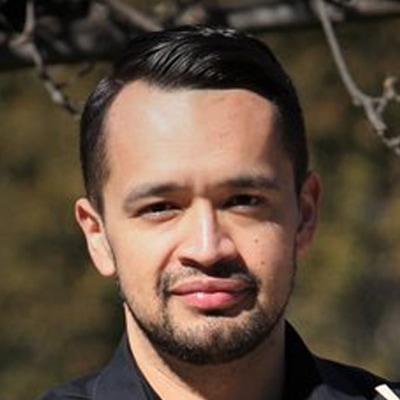 Alex Rosales Garcia, Mexican-born and San Francisco raised, is a dynamic bassoonist living in Los Angeles, California. An active musician in Southern California, Alex has performed with various groups including the Los Angeles Philharmonic, Hollywood Chamber Orchestra, Golden State Pops Orchestra, the Southeast Symphony Orchestra, and as Principal Bassoon with the YMF Debut Orchestra from 2013 to 2015. He has played under many notable conductors including JoAnn Falletta, Mirga Gražinytė-Tyla, Bramwell Tovey, Carl St. Clair, Keith Lockhart, Christoph König and Matthias Bamert.
Along with the other members of his sextet, Cardinal Winds, Alex was awarded the Grand Prize at the 2015 Plowman Chamber Music Competition held in Columbia, Missouri. That same year they were also named semi-finalists in the Fischoff Chamber Competition and finalists at the Coleman Chamber Competition. The group was also honored with a Max H. Gluck fellowship and performed various community engagement concerts on a weekly basis within underserved communities in Los Angeles.
A passionate educator, Alex is also a music instructor at Youth Orchestra Los Angeles (YOLA) with the Harmony Project and Los Angeles Philharmonic. He is the principal bassoon instructor, beginning musicianship teacher and chamber music coach at the EXPO center where he works with underserved students in South Central Los Angeles. He successfully maintains a vibrant and active bassoon studio and is proud of his many students who have won positions in local youth orchestras and obtained full-ride scholarships to various music schools.
Alex received his Bachelor of Music degree from the University of California, Irvine's Claire Trevor School of the Arts. While at UC Irvine, Alex studied with Pacific Symphony bassoonist Elliott Moreau and performed with Christopher O'Riley at the Irvine Barclay Theatre in a show based of his famous "From The Top" radio program. He received his Master of Music in Bassoon Performance at the University of Southern California's Flora L. Thornton School of Music under the tutelage of Los Angeles Philharmonic bassoonist, Shawn Mouser. While at USC, Alex received various awards, including "Most Outstanding Wind Ensemble Musician" (2013) and "Most Outstanding Chamber Musician" (2015). He also won the USC Scholarship Woodwind Quintet position in 2012 and 2013, and performed with various campus groups.