Thursday, January 6, 2022 at 7:30PM
The January 6, 2022 Spotlight performance has been postponed due to COVID-19.  We will provide an update as soon as this concert has been rescheduled.
We invite you to enjoy the unique experience of being up close and personal in these intimate chamber concerts featuring members of our orchestra and our new artist-in-residence, Joshua Roman.  Hear the stories behind the music and the inspiration they've provided as our musicians share their favorite pieces for small ensembles.
Spotlight concert seating in Troesh Studio Theater at The Smith Center is general admission.  The single ticket price is $72 and the 3-concert subscription package is $180.
Spotlight on Piazzolla
Curated by Omar Shelly
ASTOR PIAZZOLLA  Histoire du Tango
ASTOR PIAZZOLLA  Le Grand Tango
ASTOR PIAZZOLLA  Tango Etude No.3
ASTOR PIAZZOLLA / arr. EDWARDS  Estaciones Portenas (Four Seasons)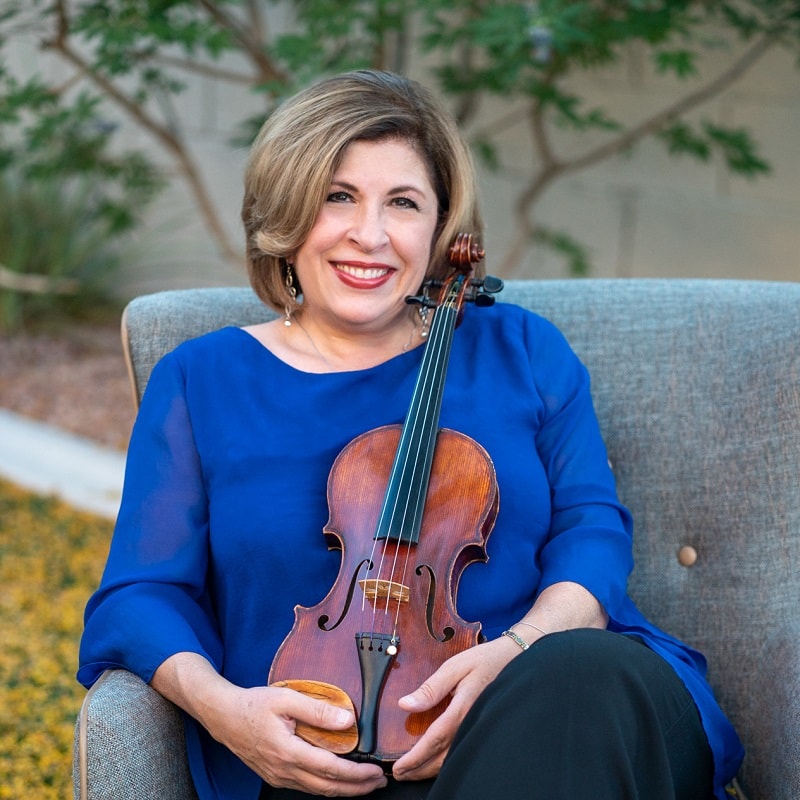 violin
Shakeh Ghoukasian is the founder of two pioneering music initiatives launched in 2021: The String Connection, a violin, viola studio for advanced students, and The String Connection Virtual Violin Festival, transformational approach to musical training for advanced students ages 15-20. Connecting world class artist teachers to the students in an intimate and engaging manner.
Shakeh is an accomplished chamber music and orchestral musician, as well as a distinguished teacher and adjudicator. For the last 13 years she was the driving force behind the Nevada School of the Arts. As NSA's executive/artistic director through 2020, she shaped the school's vision and launched program initiatives and community partnerships that benefited both students and Las Vegas community. She launched the school's Jazz Initiative, modeled on the ground-breaking prototype at Lincoln Center, as well as the Musical Crossroads program, that showcases classical guest artists crossing over into Latin and Jazz genres, performing in schools throughout the Clark County School District. Her passion for film music evolved into Kids2Kids concerts performed by students for students, wildly embraced by school administrators and young audiences alike.
Shakeh received her early music training at the prestigious Tchaikovsky Music School in Armenia, a country at that time "behind the Iron Curtain."  After immigrating to the United States in 1979, she received her Bachelor and Master of Music degrees from the University of Nevada, Las Vegas.  She studied with such string notables as Lori Ulanova, Haik Balian and John Kendall.
Since 1998 Shakeh has held the position of Principal 2nd Violinist of the Las Vegas Philharmonic and performs with the Philharmonic's Principals Quartet, to present educational outreach and chamber music concerts in the community.  She also plays regularly in orchestras supporting ballet and opera performances, as well as in recording sessions with jazz and pop musicians. She has performed with a vast array of classical artists and celebrity entertainers, including Luciano Pavarotti, Andrea Boccelli, Placido Domingo, Frank Sinatra, Tony Bennett, Smokey Robinson, Itzhak Perlman and others on and off the Strip. Her solo performances include appearances with Henderson Symphony and Las Vegas Philharmonic.
Shakeh is an established master teacher and adjudicator. She has been invited to present master classes and workshops in Arizona, Utah, California, Idaho, South Dakota, Alaska, Oregon, New York, Washington and Las Vegas Summer Music Festival. She was a featured presenter at the American String Teachers National Conference, and is a recipient of ASTA's Studio Teacher Award in Nevada.
She was the Founder and Program Director of the Green Valley Chamber Music Festival from 2006-2014.  Her students have garnered top awards at numerous local and national competitions and have been chosen to participate in prestigious summer music festivals and camps, such as the Interlochen Summer Music Camp, Indian University Summer String Program, Tanglewood Summer Institute and National Orchestra Summer Institute. She is dedicated and passionate about working with young musicians and guiding their musical and artistic development. Many of her violin students have graduated from universities and conservatories around the country.  With her as a mentor, they have become accomplished professional musicians and, most importantly, beautiful human beings.
PRINCIPAL 2ND VIOLIN OF THE LAS VEGAS PHILHARMONIC, CONCERT ARTIST, MASTER TEACHER, PEDAGOGOUE,
FORMER DIRECTOR OF THE NEVADA SCHOOL OF THE ARTS (NSA), FOUNDER AND ARTISTIC DIRECOTR OF THE STRING CONNNECTION, Virtual Violin Festival and THE GREEN VALLEY CHAMBER MUSIC FESTIVAL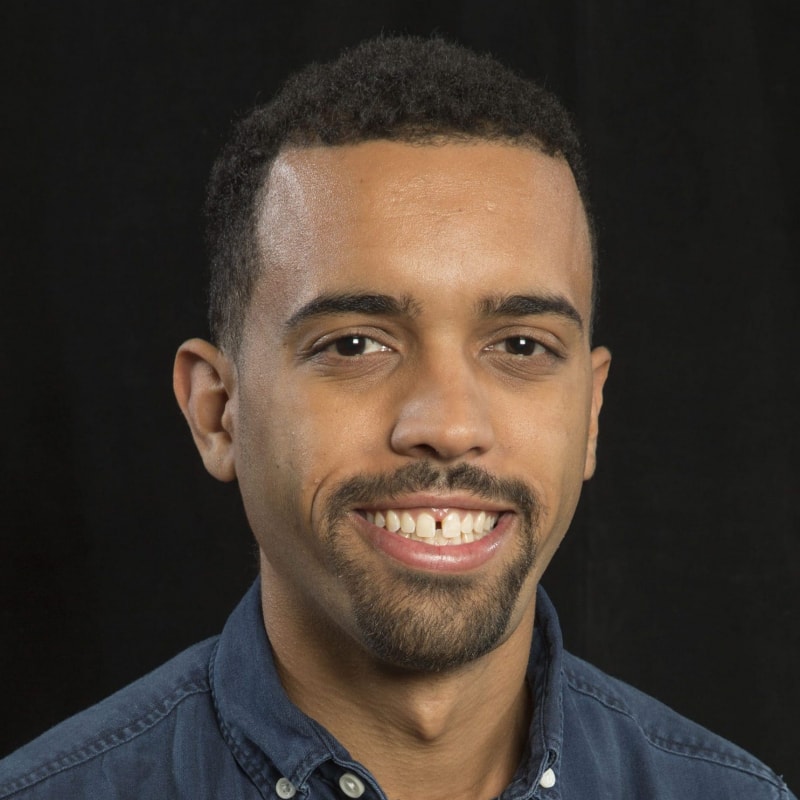 viola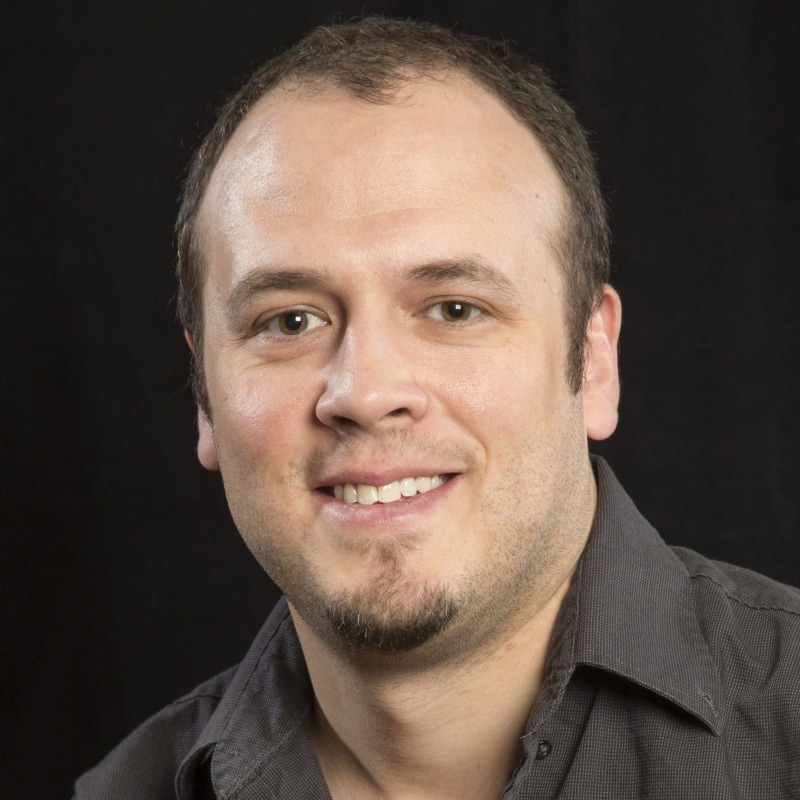 cello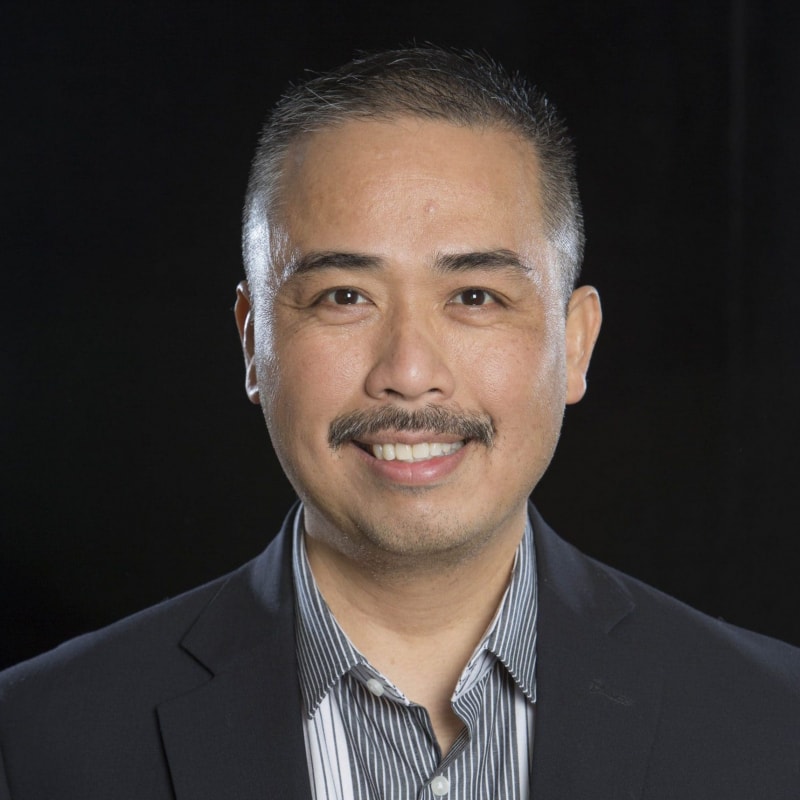 piano
Voltaire Verzosa, pianist/countertenor, received his Bachelor of Music in Piano Performance degree from the University of Montana and his Master of Music in Voice Performance degree from the University of Colorado. He pursued further studies in piano at the Eastman School of Music and at the Dorothy Taubman Piano Institute. Voltaire has performed at the International Bamboo Organ Festival, the Las Vegas International New Music Festival, s'Hertogenbosch Internationaal Vocalisten Concours, the Bach Aria Festival, the Vancouver Early Music Festival Baroque Programme, Amherst Early Music Festival, Las Vegas Music Festival and Seattle Accademia d'Amore. He has won top prizes at the District Metropolitan Opera National Council auditions and Denver Lyric Opera Guild Competition. On January 24, 2010, Voltaire made his New York debut at Carnegie Hall as a result of winning first prize in the Barry Alexander International Vocal Competition. He has been a guest countertenor soloist with the Colorado Springs Symphony, the Chiara String Quartet, the Montana Baroque Ensemble, the Philippine Philharmonic, the Los Angeles Baroque Players, the Boulder Philharmonic and the Southern Nevada Musical Arts Society Orchestra, with which he also has performed several times as solo pianist in several piano concertos. Currently, he holds the post of Principal Pianist for the Las Vegas Philharmonic. Also in demand as a collaborative pianist, Voltaire coaches classical vocal repertoire, with special emphasis on Baroque vocal performance practices. He has served as musical director for several local productions in musical theatre. He is presently the pianist for several classical ensembles locally and throughout the Northwest. Voltaire teaches voice and piano privately at his home as well as at the College of Southern Nevada and at Nevada School of the Arts. An all-around musician, his extensive piano and voice background has enabled him to maintain a dual career as solo pianist and singer.