Join us for a digital livestream Spotlight Concert on Thursday, November 5th at 6 pm presented at The Space with Las Vegas Philharmonic's Principal Clarinet, Cory Tiffin, Principal Bassoon, Janis McKay and guest pianist Alexandria Le.
The Spotlight on Sounds of Latin American Dances will feature:
MIGUEL DEL ÁGUILA  Tango Trio Op. 71c
GUASTAVINO  Sonata for Clarinet and Piano, 2nd and 3rd Movements
CASTELNUOVO–TEDESCO  Sonatina for Bassoon and Piano, "Rondo alla marcia"
GINASTERA  Danzas Argentinas
PIAZZOLLA  Otono Porteno
PAQUITO D'RIVERA  Paquito Danzon
ABREU  Tico-Tico no Fubá
Thank you to the Las Vegas Philharmonic Guild for sponsoring this Spotlight Concert.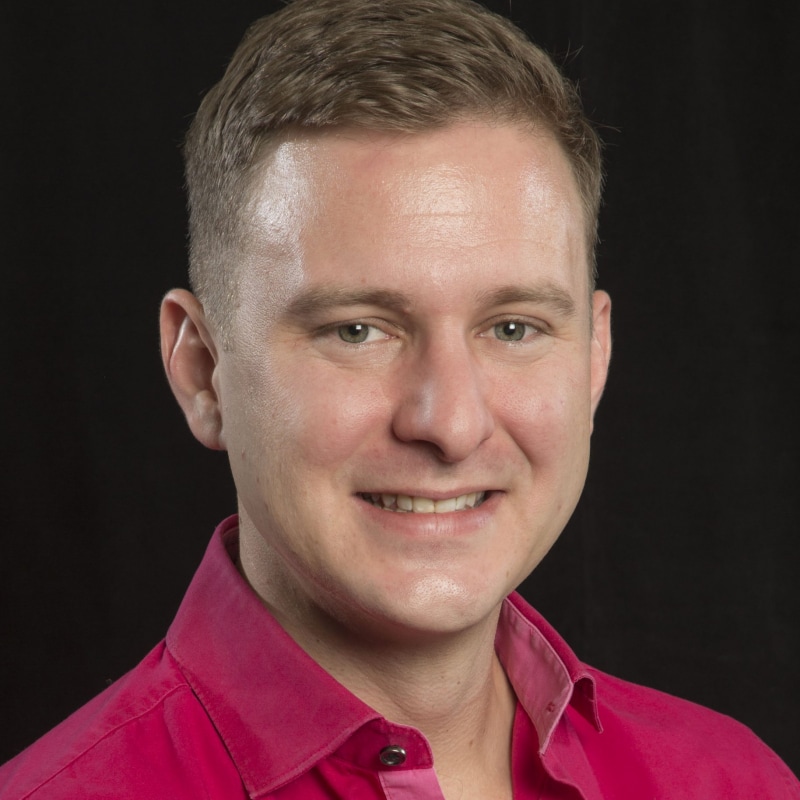 Clarinet
Cory Tiffin is the principal clarinetist of the Las Vegas Philharmonic, having performed in this role with numerous orchestras, including the Green Bay Symphony, Wisconsin Chamber Orchestra, Chicago Chamber Orchestra, Chicago Philharmonic, and New Hampshire Music Festival, in addition to numerous other orchestras around the country.
As a chamber artist and soloist, Tiffin has performed in recital with the Grammy Award-winning Chicago Chamber Musicians; the Grammy- nominated Lincoln Trio; collaborated with Chicago's leading new music ensemble, Fulcrum Point New Music Project; and performs regularly with Access Contemporary Music's resident ensemble. Tiffin enjoys being featured as a chamber musician across Chicagoland, throughout Las Vegas, and elsewhere in North America and Europe.
He founded and ran the eclectic Chicago-based Anaphora Ensemble for several years; is a founding member of the New York City-based baroque and contemporary chamber opera company, Operamission; and is continually featured on concerts and radio programs, including curating his own headline programs for Live From WFMT.
Tiffin has been invited to perform concertos with the Las Vegas Philharmonic and the Illinois Valley Symphony Orchestra multiple times. Time Out New York called Tiffin a "clarinet maverick" and Lawrence Johnson of Chicago Classical Review wrote: "…Tiffin's understated virtuosity was the fulcrum of the performance – as it was all afternoon…"
Tiffin was the Instructor of Clarinet at Loyola University and Affiliate Instructor at The University of Chicago before relocating to the Bay Area. He has also served on the faculties of DePaul University, University of Nevada-Las Vegas, The Chicago High School for the Arts, and other institutions. He appears as a guest clinician and lecturer at universities and schools nationwide. Tiffin can be heard on the Southport and Albany record labels.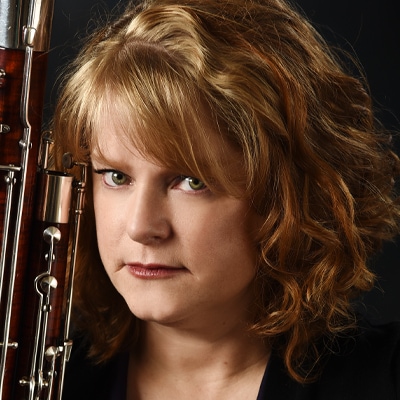 Bassoon
JANIS McKAY is an academic leader, author, and musician residing in Las Vegas, Nevada. She is Vice Dean of the College of Fine Arts and Professor of Music in the School of Music at the University of Nevada, Las Vegas (UNLV). Musical appointments include Principal Bassoonist of the Las Vegas Philharmonic, Contrabassoonist of the Reno Philharmonic, and Principal Bassoonist of the Classical Music Festival in Eisenstadt, Austria.
In 2020, McKay was appointed Vice Dean for the UNLV College of Fine Arts where she, in partnership with the Dean, faculty, and staff, ensures the mission and strategic initiatives of the college are carried out within the broad scope of the university's communities. Prior to her appointment as Vice Dean and while serving as a longtime member of the UNLV faculty, McKay held the positions of Chair of the UNLV Faculty Senate ('19-'20) and Vice Chair in the previous term ('18-'19). In this role, she helped to oversee the promotion and implementation of shared governance and a presidential search at the R1 institution – a title given by the Carnegie Classification of Institutions of Higher Education. As Professor of Music, McKay maintains a vibrant bassoon studio of young arts professionals and has taught numerous undergraduate and graduate courses in musicology and research. Academic areas of focus include local & state music history, Igor Stravinsky, Russian music, symphonic music, and music of the Classical & Contemporary periods. She previously taught at Baylor University, Capital University, Ohio Wesleyan University, and Wright State University.
As a musician, McKay has held positions and performed with numerous ensembles including Pro Musica Chamber Orchestra, Chautauqua Symphony Orchestra, Columbus Symphony Orchestra, Reno Chamber Orchestra, Canton Symphony Orchestra, Moscow Radio Symphony Orchestra, Charleston Orchestra, Springfield Symphony Orchestra, Wheeling Symphony Orchestra, and Louisville Orchestra among many others. As a freelance musician, McKay has performed and toured with artists such as Placido Domingo, Luciano Pavarotti, Andrea Bocelli, Charlotte Church, John Williams, Seth MacFarlane, Kelly Clarkson, Celine Dion, Gloria Estefan, Don Henley, Stevie Nicks, Metallica, Stevie Wonder, and Tony Bennett. McKay has been a featured soloist twice with the International Music Festival in Ukraine, twice with the Classical Music Festival touring Austria and Hungary, and once with the Las Vegas Philharmonic. She can be heard on Summit, d'Note, Starkland Records, and First Edition recordings. Her solo album "Dark Wind" was released by Troppo Note Publishing in 2017.
McKay has published articles in the New Grove Dictionary of American Music and in Cuepoint (Medium). She is the author of a book about Las Vegas casino musicians, Played Out on the Strip: The Rise and Fall of Las Vegas Casino Bands, published by University of Nevada Press in 2016. She received a Doctor of Musical Arts degree from The Ohio State University, a Master of Music degree from the University of Louisville, and a Bachelor of Music degree from the University of Georgia. Her major teachers were Christopher Weait, Matthew Karr, and William Davis.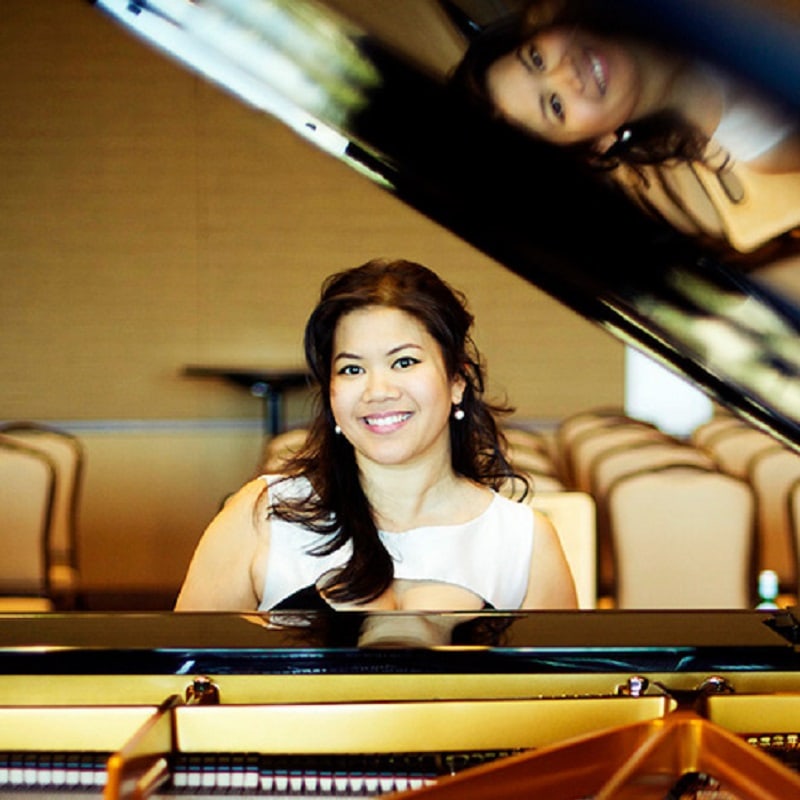 Piano
Praised as "…a warm, animated, outgoing, confident, hypertalented pianist whose greatest asset is her ability to communicate" (Boston Musical Intelligencer), Alexandria Le's multi-faceted career as a performer, educator, and arts advocate brings her to the world's most illustrious stages to the farthest-reaching places.
A winner of over twenty first-prize music awards, she gave her solo debut at New York's Carnegie Hall and Paris' Salle Cortot as a laureate of the Pro Musicis International Award. She established a career in New York where she appeared regularly at Carnegie Hall, Trinity Wall Street, Consulate General of France, Spectrum NY, and the Yamaha Artist Salon, in addition to appearing in numerous series across Long Island. Her music has also made an impact in more unusual spaces, like the jails of Riker's Island.
She is a sought-after chamber musician and collaborator, performing with principal players of the world's leading orchestras and ensembles including Metropolitan Opera Orchestra, St. Martin-in-the-Fields, Orpheus, American Brass, and Canadian Brass. She is a winner of the Ackerman Chamber Music Competition, juried by the Emerson String Quartet. From 2012-2014, she was pianist with Ensemble Connect, the performance and teaching artist ensemble of Carnegie Hall and the Juilliard School.
She received her Doctorate of Musical Arts and Master of Music degrees in piano performance from Stony Brook University and a Bachelor's degree from the Eastman School of Music. A native of Las Vegas, she returned to her roots in 2016. She is familiar to audiences through her performances with the Las Vegas Philharmonic, Opera Las Vegas, the Composer's Showcase, Green Valley Presbyterian Church Concert Series, and her nonprofit, Notes with a Purpose. Regarded as a "community musical leader" (Las Vegas Review-Journal), she has directed numerous events over the past four years which have brought innovative music programming to over 4,000 adults and 10,000 CCSD students.
She is a passionate educator, currently running a private piano studio in addition to serving as a visiting piano professor at the University of Nevada, Las Vegas during Fall 2020. She is a Yamaha Artist. More at www.alexandriale.com.
Sponsors