Join us for a digital livestream Spotlight Concert on Thursday, October 8 at 6 pm presented at The Space with Las Vegas Philharmonic's Hui Lim, violin and Tiantian Lan, viola.
The Spotlight on Joy through Dances will feature:
HALVORSEN Sarabande con variazioni
PIAZZOLLA Tango Etude No.3 for Solo Violin
YSAYE Sonata No. 4 in E Minor, Allemande
MOZART Duo No. 2 in B flat Major for Violin and Viola, K424
HALVORSEN Passacaglia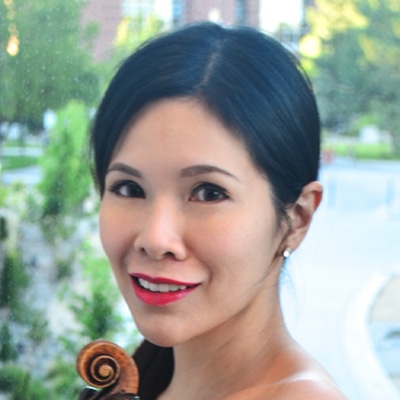 Violin
Hui Lim, a native of Singapore, is a violinist with the Las Vegas Philharmonic, the Berkeley Symphony, the Lancaster Festival Orchestra, and the Associate Principal 2nd Violin with the Boise Philharmonic.
A graduate of the Eastman School of Music (B.M, 2006) and Indiana University Jacobs School of Music (M.M. 2008), Hui's teachers include Koichiro Harada, Ik-Hwan Bae, Stephanie Sant'Ambrogio, Eliot Chapo, and Oleh Krysa.  She has served as teaching assistant to Stephanie Sant'Ambrogio, former 1st Assistant Principal 2nd violin of the Cleveland Orchestra, and Eliot Chapo, former Concertmaster of the New York Philharmonic.
Previously, Hui was also a violinist with the Tallahassee Symphony, Greensboro Symphony, Reno Philharmonic and the Reno Chamber Orchestra.
During Hui's schooling days, she won 2nd place at the National Piano and Violin Competition in Singapore, and performed with the Asian Youth Orchestra on a 6-week concert tour.
Hui enjoys squabbling with her cat son, Snowbear, and travels to Las Vegas for Philharmonic concerts with her teddy bears.  She is married to fellow LVPhilian, Tiantian Lan.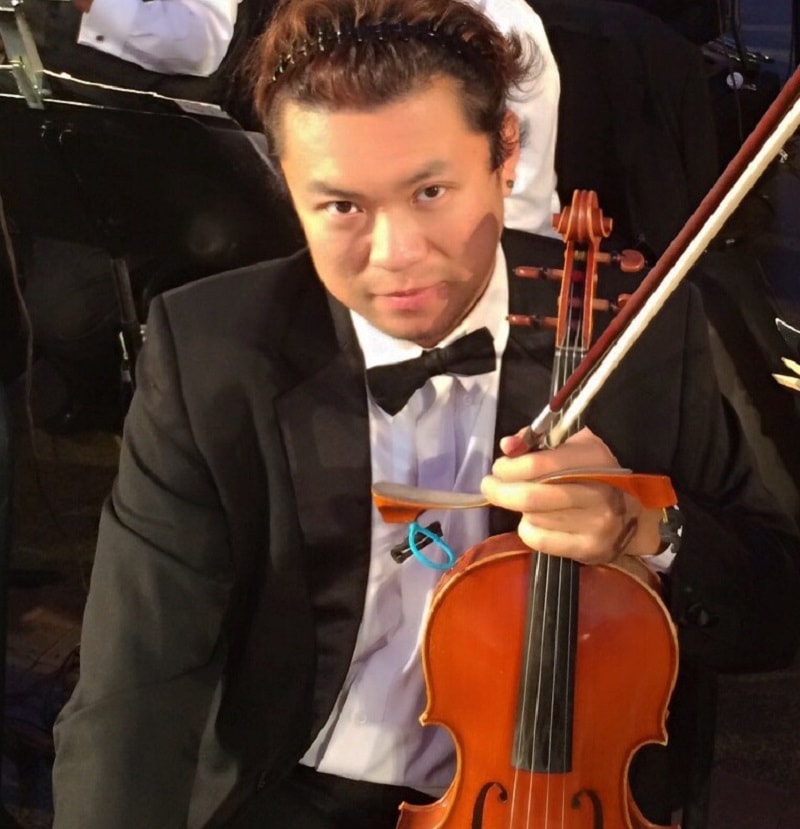 Viola
Tiantian Lan is the Principal Viola of Oakland Symphony, Berkeley Symphony and Assistant Principal Viola of Las Vegas Philharmonic, Boise Philharmonic and Reno Philharmonic. 
Born in Beijing, China, Tiantian began studying violin at age four and viola at age nine. He received his B.M. degree from the Central Conservatory of Music in Beijing studying under Wing Ho and then earning his M.M. degree from the San Francisco Conservatory of Music learning under Jodi Levitz in 2009. He has performed with orchestras around the U.S. including Boston Symphony Orchestra, The Florida Orchestra, Santa Rosa Symphony, Reno Chamber Orchestra, and at music festivals including Tanglewood Music Festival and Lancaster Music Festival in Ohio. During the most recent season of 2019-2020, Tiantian was offered a viola position with the Rochester Philharmonic following their national auditions and also started performing regularly with the Atlanta Symphony.
Tiantian lives in Reno, Nevada, with his wife, Hui, and his cat son, Snowbear.