Thursday, March 3, 2022 at 7:30PM
We invite you to enjoy the unique experience of being up close and personal in these intimate chamber concerts featuring members of our orchestra and our new artist-in-residence, Joshua Roman.  Hear the stories behind the music and the inspiration they've provided as our musicians share their favorite pieces for small ensembles.
Spotlight concert seating in Troesh Studio Theater at The Smith Center is general admission.  The single ticket price is $72 and the 3-concert subscription package is $180.
Brass with Class
Curated by Nathan Tanouye
FRANK GULINO  Azure Dawn
REINHOLD GLIÈRE
Romance, Op. 35, No. 6
Valse Triste, Op. 35, No. 7
BRIAN LYNN  Doolallynastics
JEAN-FRANÇOIS MICHEL  Trilogy
JOHANNES BRAHMS / arr. MILLER  Horn Songs, v.3 – Five Songs for 2 Horns
VERNE REYNOLDS  Six Duos for Horn and Trombone
VITTORIO MONTI / arr. REIFT  Csardas
JOHN LENNON & PAUL MCCARTNEY  Yellow Submarine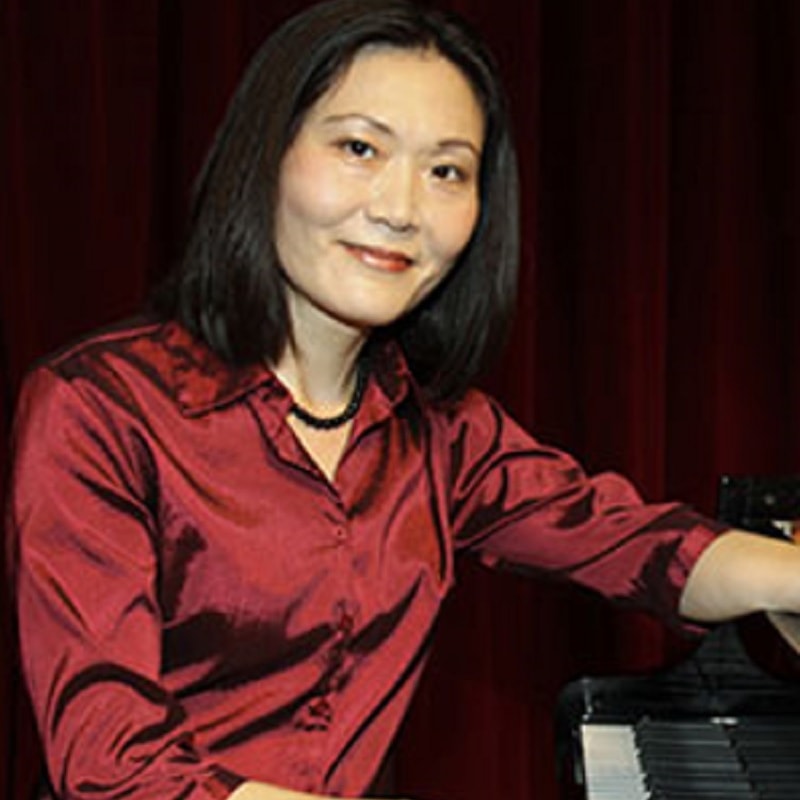 piano
Dr. Juiling Hsu currently serves as Professor of Piano and Coordinator of the Piano Studies at the University of Central Florida, School of Performing Arts-Music in Orlando, Florida. An internationally recognized pianist, chamber performer and pedagogue, Dr. Hsu extensively performs recitals and teaches master classes in the United States, Asia, Europe and Latin America as well as judges international/U.S. piano competitions and presents at teachers' conferences. She has been invited to teach in Beijing, Guangzhou and Ürümqi, China, and in international summer music festivals such as Vianden, Saarburg, and InterHarmony. In the fall of 2015, she was one of the first artists to be invited to perform at the magnificent historical Sala Ignacio Cervantes Concert Hall in Havana. She also performed and taught master classes in Denmark at the Danish National Academy of Music and theOdeon Music and Theatre Hall.
Dr. Hsu has been hailed for "a formidable mastery of piano technique", "beautiful singing tones and gorgeous colors", "outstanding and technically adroit of solo performance", and "level of performance to be very highly accomplished". A versatile pianist with a wide variety of repertoire from classical to contemporary styles, she is not only an accomplished soloist but also a highly sought-after collaborative artist. She performs in recitals extensively and has performed with many renowned musicians worldwide, including Julian Bliss (British clarinet soloist), Øystein Baadsvik (Norwegian tuba soloist), Carsten Svanberg (Danish trombone soloist), Michel Debost (French flutist), Kenneth Tse (Chinese-American saxophone soloist), Robert Sullivan (trumpeter – Northwestern University), Hui Liu (tenor – Shenyang Conservatory of Music, China), principle players from New York Philharmonic (Joseph Alessi – trombone, Philip Meyers – former horn, Stanley Drucker – retired clarinetist), and more.
At the University of Central Florida (UCF), Professor Hsu teaches graduate and undergraduate piano students applied lessons and all piano courses. She has initiated UCF Piano Day and brought international-known artists to campus for piano events, and also initiated UCF All-Steinway Summer Piano Camp for pre-college pianists. She specializes in retraining injured pianists and her teaching focus on injury prevention, health and well-being for pianists, and mind-body connections for increased artistry and creativity. More than 19 years of research and practice of injury-preventive piano technique,12 years of yoga & fitness training, and 2 years of study of the Alexander Technique.
Juiling Hsu (許韻玲), a native of Taiwan, earned a diploma and bachelor in piano, and received her master's and doctorate degrees of music in piano performance from The Ohio State University. At Ohio State she was privileged to have been the last pupil of the legendary American pianist Earl Wild and the French-Canadian pianist André Laplante (silver medalist of Tchaikovsky Piano Competition). Hsu received her Doctor of Musical Arts degree with a distinguished doctoral dissertation on the transcriptions of Earl Wild for solo piano of Gershwin songs. Mr. Wild praised her as "an extremely talented pianist as well as a very meticulous and thorough musician." At OSU, she held one graduate fellowship and three graduate teaching assistantships and was nominated for the award of Excellence in Teaching. She has also coached by other renowned pianists like Malcolm Bilson, Robert Levin, and Veronica Jochum.