Las Vegas Philharmonic's annual Youth Concert Series (YCS) is one of the most impactful music education programs benefiting students in Clark County who learn in public, private, parochial, charter, and homeschool settings.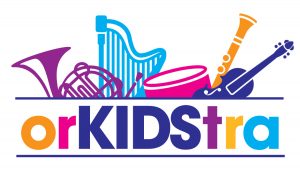 Try our new orKIDStra program online! This immersive digital version of orKIDStra will bring the magic of music into students' homes and engage with them through interactive sound samples, visual imagery, and online activities.
Learn about the different instruments with these fun and interactive coloring books!  Click the names below to open the coloring books.