Behind the Stand: Explore More
Extended Techniques "In a Nutshell"
LVP Principal Harp Kimberly Glennie presents the fascinating and wacky ways that musicians are asked to play their instruments in this month's "In a Nutshell" topic affectionately called, "You want me to what!?"
Kim's Introduction to Extended Techniques
New Sounds, New Horizons: Expanding the Musical Palette
Donato and Kim discuss the ways that extended techniques have influenced music.
Photo Gallery
Click the button below to view some examples of these techniques and what they look like in the music. Extended Techniques Photo Gallery
Curated Listening List
Kim has put together 9 examples of pieces that use these exciting and unusual techniques. Simply click 'next' after viewing each video to go to the next example. Enjoy!
Extended Techniques Listening List
LVP Musician Demonstrations
Watch LVP musicians demonstrate some of these amazing techniques.
Romeo and Juliet "In a Nutshell"
Romeo and Juliet has been the inspiration for countless artistic works. In classical music, three very different composers took three very different approaches to telling the story through music.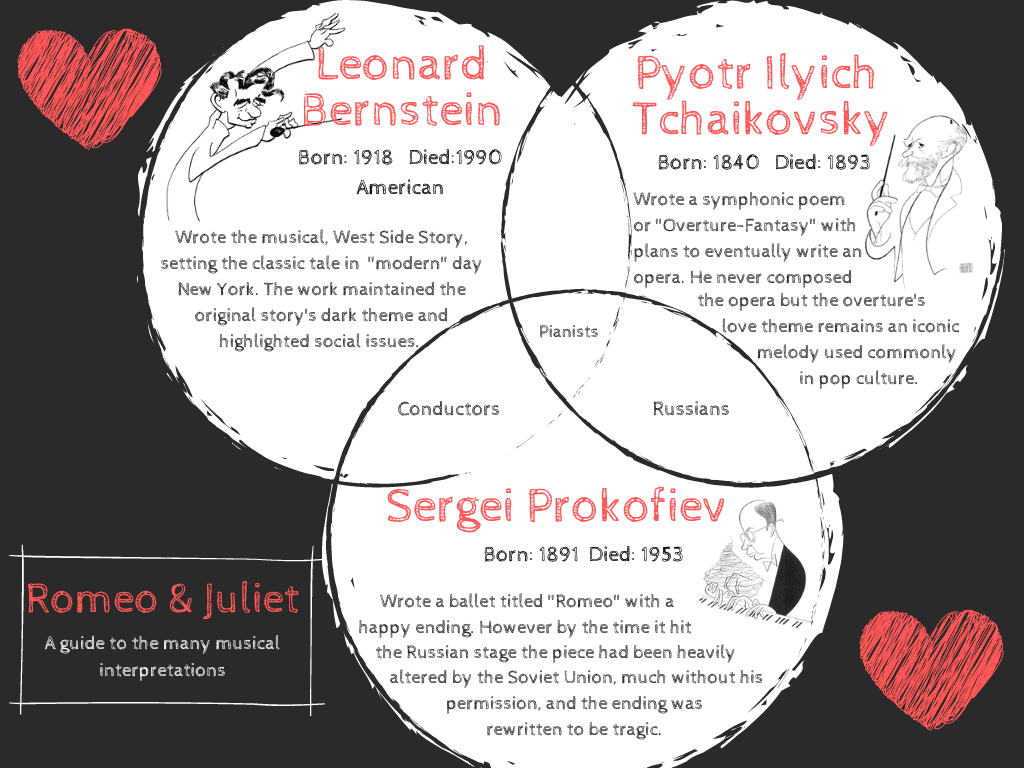 Listen to an excerpt of the Las Vegas Philharmonic playing Tchaikovsky's Romeo & Juliet Overture-Fantasy in 2018.
Leonard Bernstein: Mambo from Symphonic Dances from West Side Story